Life At Sinhgad Institute Campuses
The brain and muscles must develop simultaneously. Iron nerves with an intelligent brain — and the whole world is at your feet.

Swami Vivekananda
Sinhgad Institutes have 12 campuses in and around Pune which are vibrant, environmental-friendly and surrounded by lush-green scenic beauty that makes it an ideal destination for Physical & Intellectual growth. It has modern amenities characteristic of a world-class educational establishment catering to academics and extra-curricular activities.
The campuses have buildings with excellent residential facilities, cafeterias, 24x7 Wi-Fi connectivity, Central library, IT & Language Labs and Conference Halls with state-of-the art audio-visual equipment. The classrooms have LCD Projectors with Internet connectivity to aid acquiring knowledge. The sports and entertainment facilities include an Open Air Theatre, playing fields, jogging tracks and Swimming pools.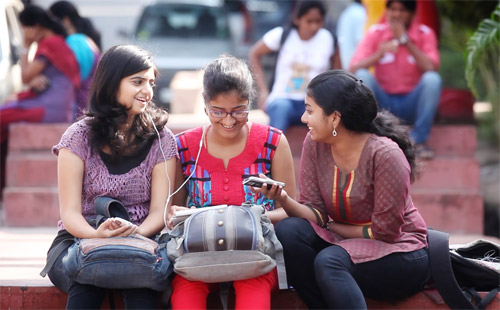 The vast range of cultural, educational, and social activities available to Sinhgad Institutes students, faculty and staff fosters an environment to increase rational maturity and strength of character. On the campus, living & learning are so intimately intertwined that scholars are naturally molded to excel in their professional careers.